Interior
"MOJO EVENT" - a separate hall for 100 sq. m. in the ground floor of the complex with a separate entrance, a wardrobe, lockers, bathrooms and a direct internal elevator to get to all the floors of the complex up to the roof! The hall is equipped with the latest technology:
- Qualitative multimedia (screen, projector, laptop)
- Powerful professional sound ("JBL", USA)
- Disco light Furniture for conferences and parties (chairs, tables, etc.)
- Possibly separate VIP-service (buffet, coffeebreak)
Due to the availability of restaurants and hotel in the complex it is convenient to spend 60-70 people: Thematic congresses, Conferences Briefings, Closed parties and birthdays, Thematic circles (shaping, yoga, etc.), Interest clubs, Presentations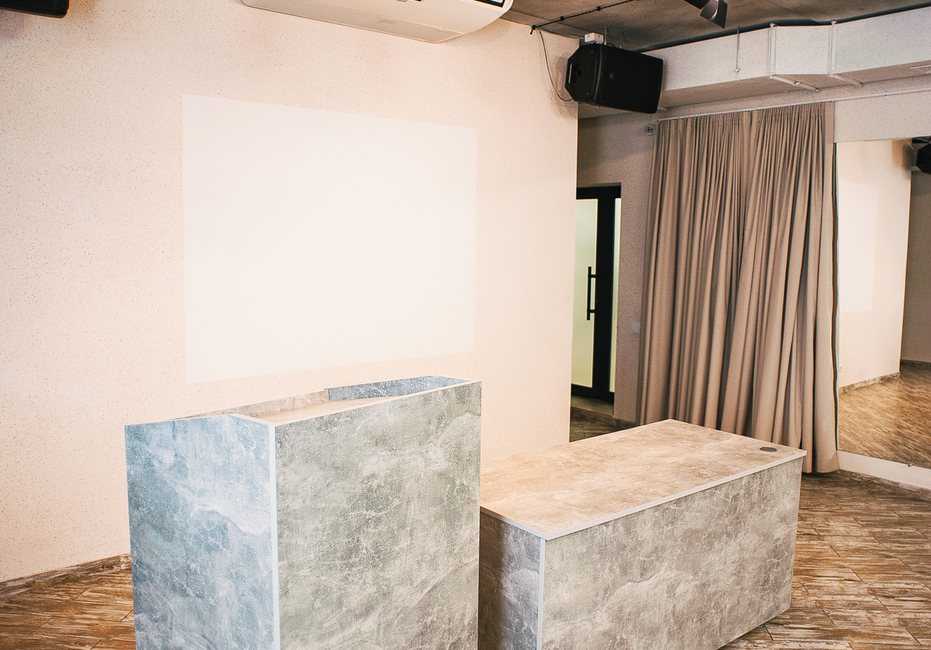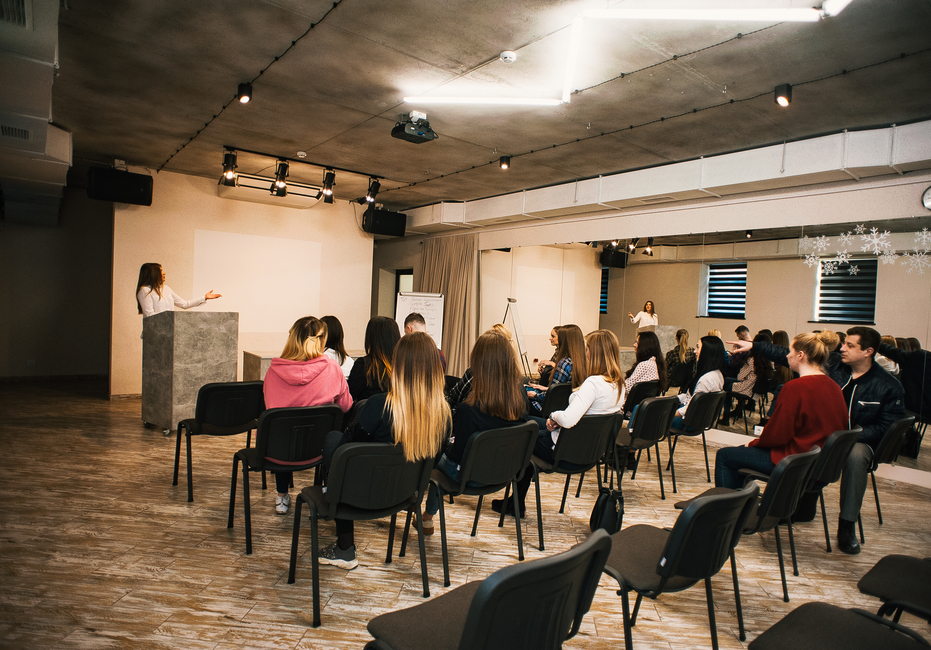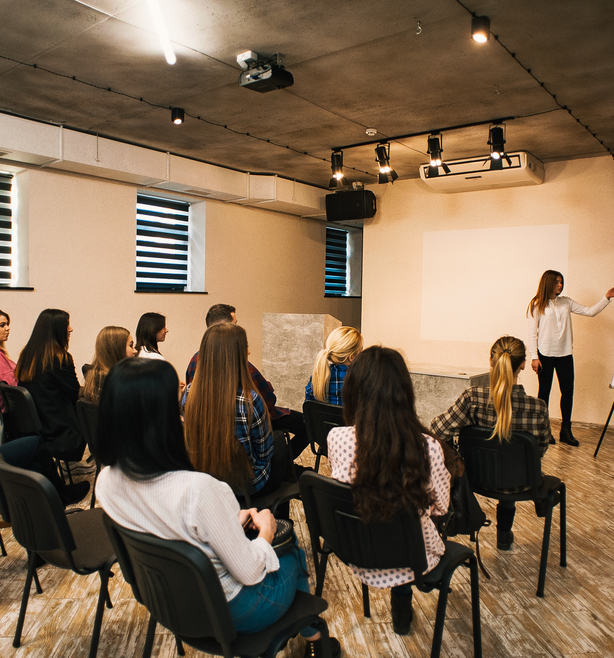 Conference room
Exceptable for Conferences, business meetings, seminars, trenings. For Rent: 400 UAH/h.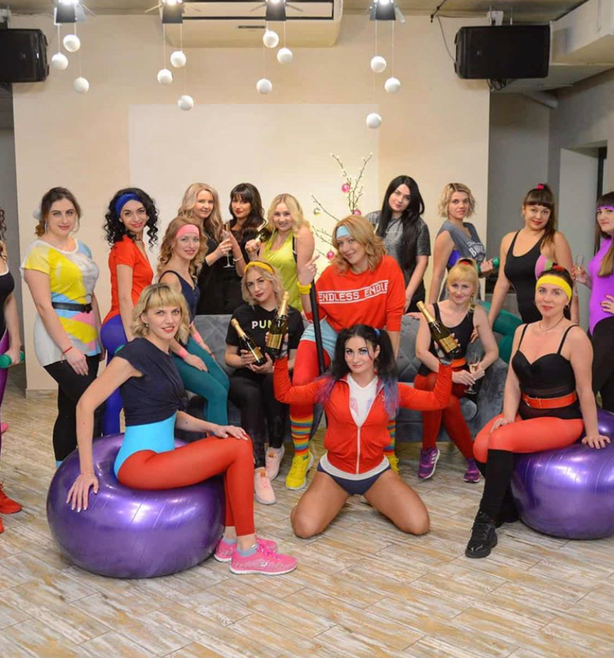 Sport Events
Available for aerobics, dance classes, yoga classes.
For rent: negotiable price.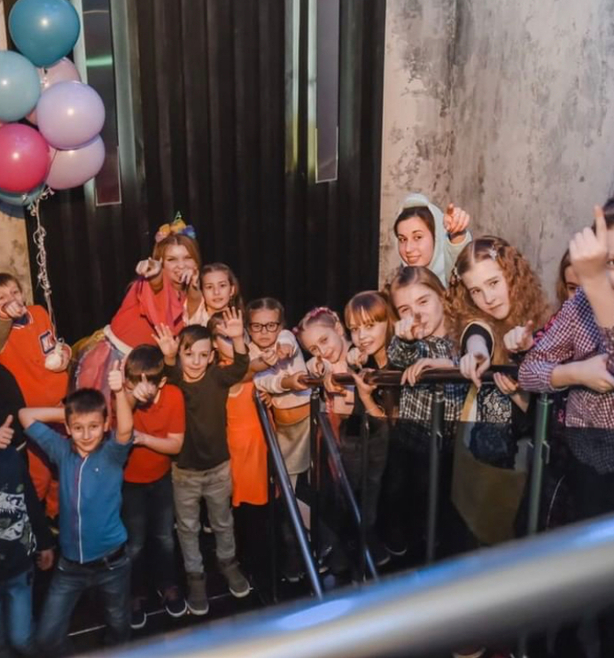 Kids entertaiment
Available for disco, happy birthday parties & other activities.